During your stay at La Belle Vie B&B you can also take the opportunity to reach and visit unique cultural and spectacular places.

Visit the places of culture and history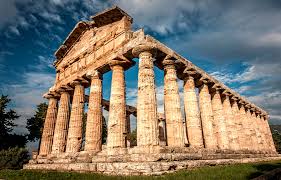 Paestum a unique insihjt into the world of the Magna Grecia
The archaeological site of Paestum (Poseidonia), which represents the best kept ancient Greek colony in Magna Grecia. In Paestum you can walk around the temples going back thousands of years through the monuments that have withstood the test of time.
Paestum was founded at the end of the VII century B.C. (www.infopaestum.it) and most of the town is still extremely well kept. Paestum is only 15 kilometers from us.

-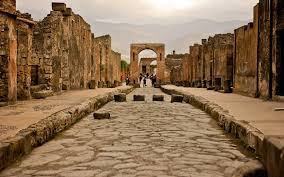 Pompei the roman city of Pompei, (www.pompeiturismo.it)
which is only an hour by train. In Pompei the time was stopped by the Vesuvio eruption and by visiting the old town you can literally see the roman lifestyle at that age.

 
•
Contemplates uncontaminated nature
The National Park of Cilento(Punta Licosa, Punta Tresino, Palinuro, Marina di Camerota ) and The Amalfi Coast
( non va messo in eveidenza ma non sn riuscita a eliminare il rosa )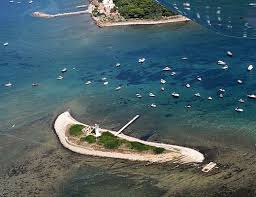 The National Park of Cilento is a place in the world that you must experience at least once in your life, where mountains join the sea, nature meets up with history, beautiful landscapes mix with the fragrant smell of wild plants, and people come together to enjoy the incredible food and wine of these parts.
This magical place really has it all: stunning clear waters, a wonderful landscape and an ancient, mystical history. (http://www.discovercilento.com)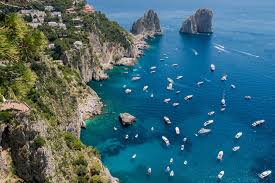 And why to stop here ? Why don't enjoy a beautiful visit in the Amalfi Coast and Capri…
The blue of the sea, the green of the Mediterranean maquis and the hues of citrus fruits spreading out over terraced cultivations blend with the typical architecture in order to create another one of the most beautiful itineraries in Italy: the Costiera Amalfitana (the Amalfi Coast).
The tortuous street slips over deep gorges and runs down toward the beach and climbs up again along a sequence of breathtaking views: an extremely unique scenery designed by bays, inlets, cliffs and small villages engrafted onto the mountain.





Taste the flavors of the typical products of Cilento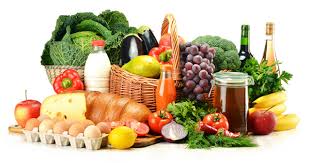 Cilento : Home to the Mediterranean Diet
Inspired by the nutritional values and cuisine of countries around the Mediterranean Sea, the Mediterranean Diet, recently named a World Intangible Cultural Heritage by UNESCO, was born in Cilento.
A diet of extra-virgin olive oil, pasta, bread made with different kinds of flour, tomatoes, olives and vegetables is exactly what you will find in the homes of Cilento.
It's been that way for centuries. Vegetarians have nothing to fear from the trattorias or small countryside restaurants there. Traditional recipes, like eggplant with sheep's-milk cheese, peppers stuffed with breadcrumbs, leafy greens cooked with potatoes, and fried zucchini blossoms, are nearly all made with vegetarian ingredients. And they are served throughout Cilento, whose gastronomic culture is simple—because "poor.