Our rooms, decorated with Vietri Ceramic floors and handmade paintings, set up an elegant and tasteful atmosphere. Each one is characterized by different colours and furniture, by a harmonic combination of ancient and modern that make any room really special and unique.

Our rooms are, with balcony or window, very large and with a spectacular view. Some rooms have chimney, for the lovers of the romantic winter vacation.
All our rooms have air conditioning, TV and WI-FI to guarantee our guests' maximum comfort.
The names of our rooms reflect the geographical sightseeing of Castellabate: Tresino, Scario and Licosa. Each of these places has a mythological reminiscence. On our coast sirens and brave captains have left their sign... and you can still hear them if you know how to listen to the sea from your room.
 
 
Low Season

(Nov to April)
Medium Season

(Dec, may, Sep)
High Season

(Jun to Aug)
Licosa
120 Euro
160 Euro
200 Euro
Scario
100 Euro
140 Euro
180 Euro
Tresino
100 Euro
140 Euro
180 Euro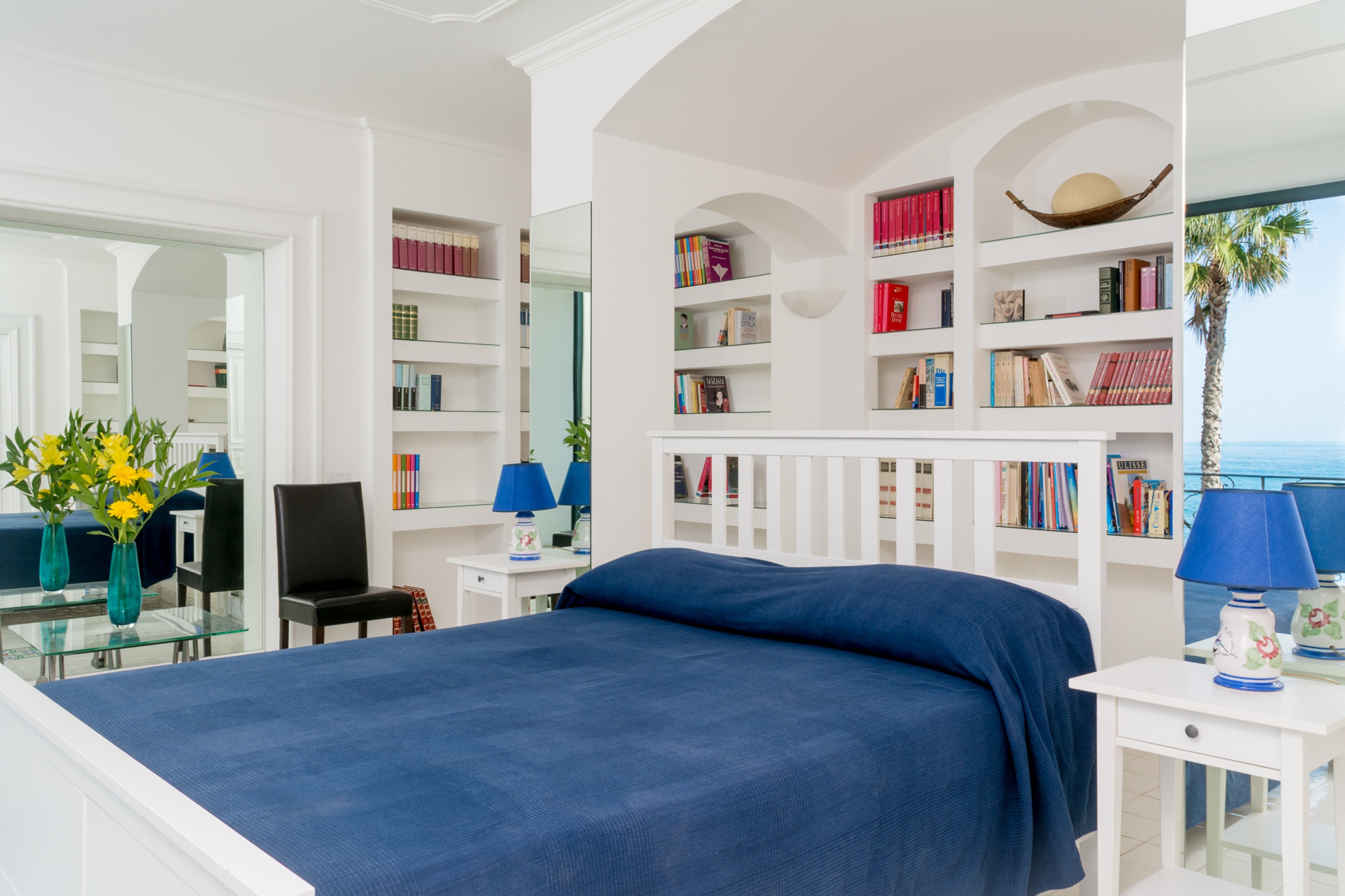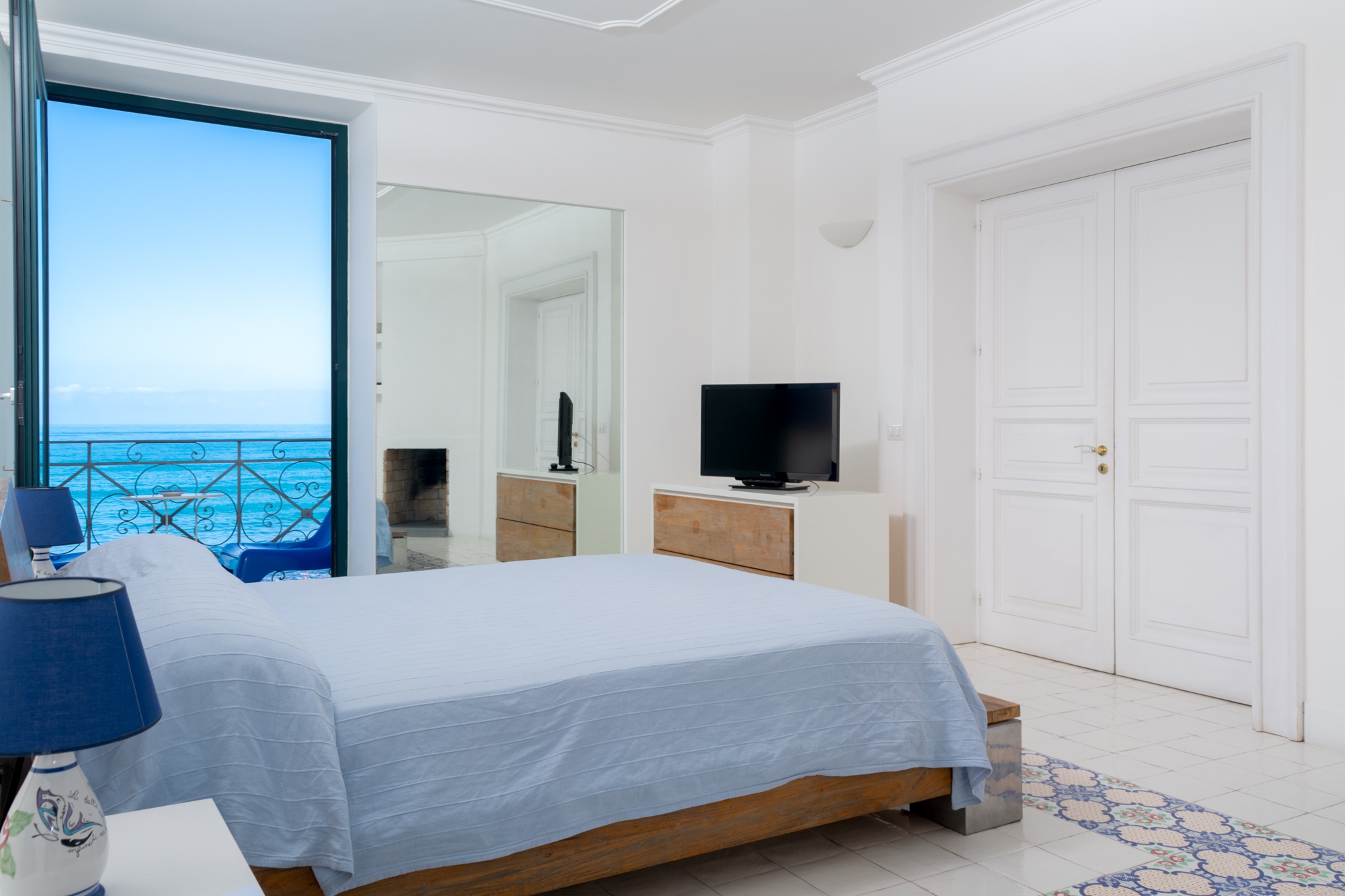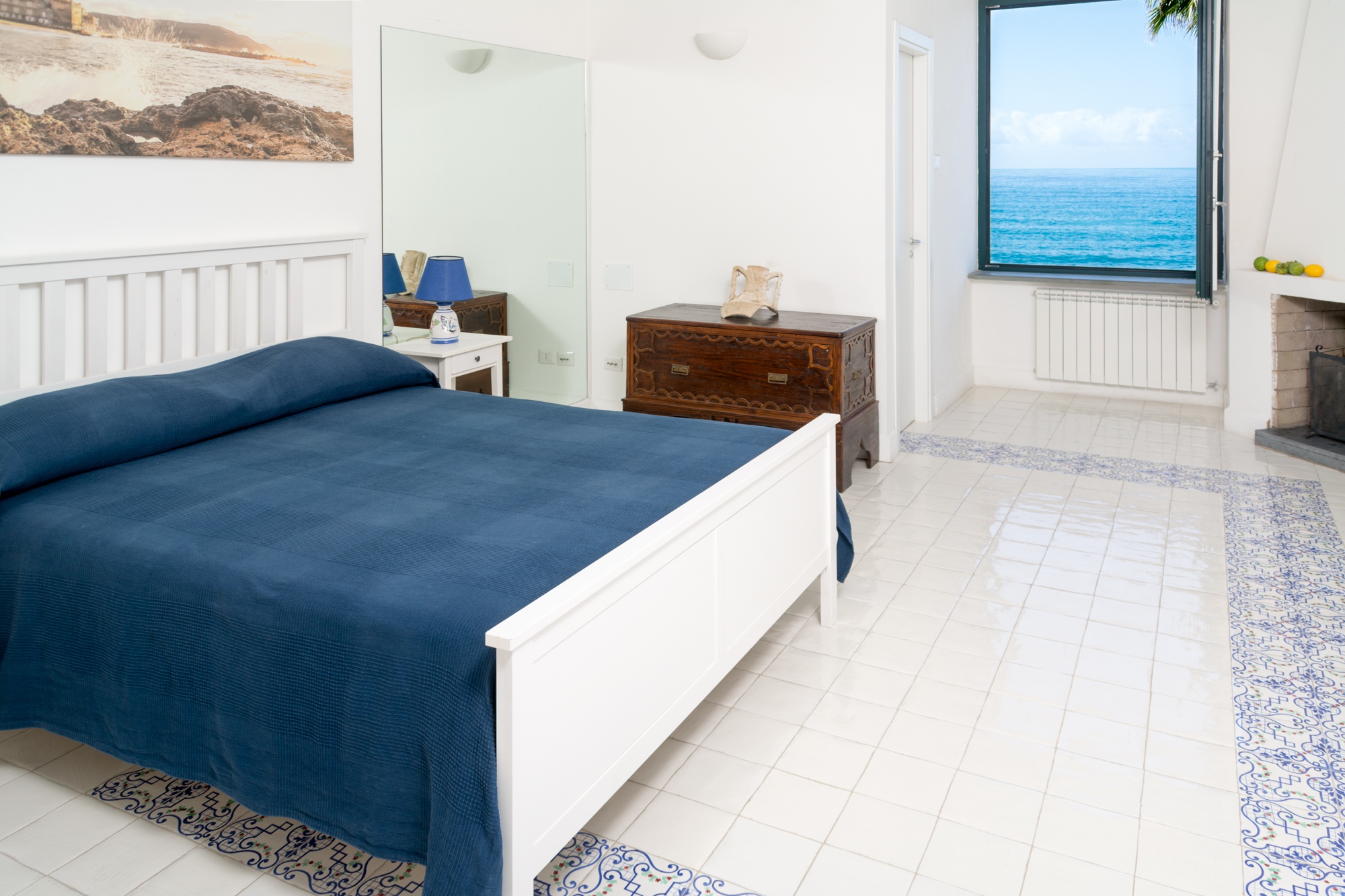 Pic.1 Scario...Our beautiful and elegant room
Pic.2 Licosa... For a Romatic night with private Jacuzzi
Pic. 3 Tresino... Two big windiws on the sea..