Ours rooms
Decorated with Vietri Ceramic floors and handmade paintings, set up an elegant and tasteful atmosphere. Each one is characterized by different colours and furniture, by a harmonic combination of ancient and modern that make any room really special and unique.
The rooms are, with balcony or window, very large and with a spectacular view. Some rooms have chimney, for the lovers of the romantic winter vacation.
All our rooms have air conditioning, TV and WI-FI to guarantee our guests' maximum comfort. The names of our rooms reflect the geographical sightseeing of Castellabate: Tresino, Scario and Licosa. Each of these places has a mythological reminiscence. On our coast sirens and brave captains have left their sign... and you can still hear them if you know how to listen to the sea from your room.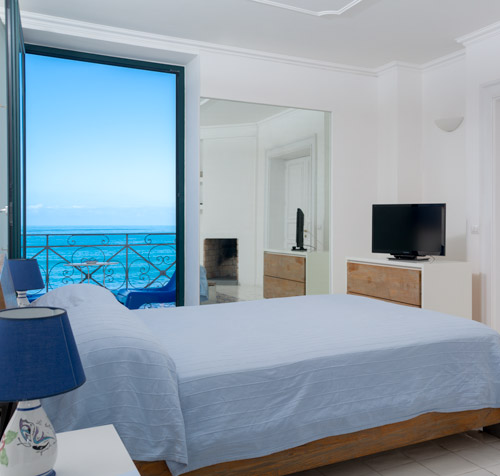 Licosa room
a magnificient view
that looks at the coastline Punta Licosa.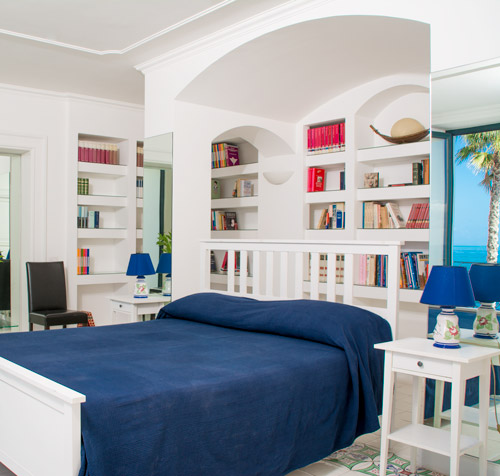 Scario room
a dream stay
that looks at the coastline Scario.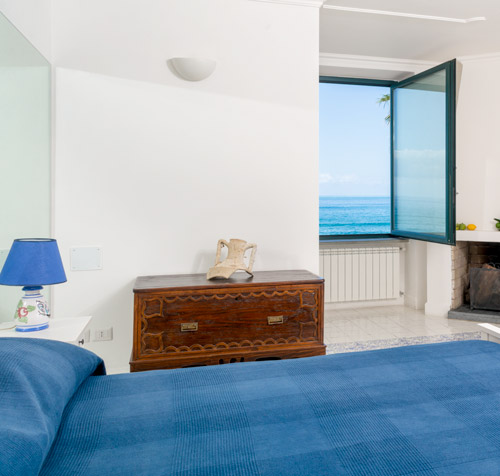 Tresino room
an unforgettable journey
that looks at the coastline Punta Tresino.
---
Room prices may vary by room and depend on availability and seasonality. They are indicatively expressed in the table below. For enquiries on special packages or for your special vacation / celebration please do not hesitate to contact our reservation center at +39 329 4587936 or email us at: booking@labellevie.it Check in is at 2pm; check out at 11am.
Room Type
Low
from 15/11 to 30/3
Middle
from 1/4 to 30/5 from 16/9 to 14/11

High
from 1/6 to 15/9
Licosa
120€
160€
180€
Scario
100€
140€
160€
Tresino
100€
140€
160€
Possibility of extra bed or cot;
Pets not allowed.